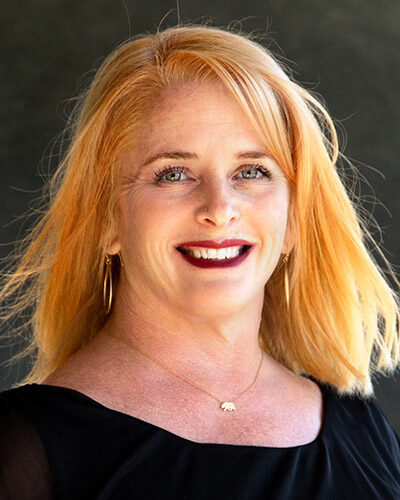 Kristen Adams
REALTOR® LIC#02106432
(530) 802-0723

(530) 273-7293

855 Sutton Way, Grass Valley CA 95945
About Kristen Adams
Where were you born and raised?
We moved all over the U.S. until I was in 5th grade, when we landed in the East Bay Area in Pittsburg, CA, where I went from 5th-12th grade.
Were you raised in a "Real Estate Family"?
No
Education – college/degree?
After high school I went to college and majored in Pre-Med. By the middle of my sophomore year, I was struggling and very frustrated. I decided to take a year off from school to regroup. During that year, I worked for a mortgage company in Concord, CA as an administrative assistant. I really enjoyed the aspects of my job that required me to put together events and meetings. After some research, I went back to school and majored in Mass Communications/Public Relations with an emphasis on Marketing. I graduated from Cal State, Hayward in 1995. I worked in Marketing for a few years after college, but ultimately, wanted more freedom in my schedule and went back to school to get my Cosmetology license. I have been a self-employed hairdresser since 2001.
Do you volunteer? Active member in any clubs/organizations?
In the past I have been a coach with Special Olympics. This was truly an awesome experience! Currently, I'm still doing hair and launching my real estate career on top of homeschooling my two kids and helping my husband run his business.
What do you like to do in your spare time?
I love to go to the lake and spend time at the beach.
Are you a sports fan?
Passively. I don't seek it out, but I love to watch my kids in their different sporting events.
Hobbies/Special Interests/Extracurricular Activities
Boating, Camping, Hiking
What are you passionate about?
My family and all animals.
What is your most valued accomplishment?
Successfully changing careers – twice! Also, I am pretty proud to be sober for over 5 years!
What were you doing before you became a realtor?
Hairdresser, Marketing Manager
Why did you choose this industry?
I have always been interested in Real Estate. I've followed the market and had all the different consumer real estate apps on my phone/computer – for years. Twenty years ago when I was struggling with corporate America and the constraints of an office job/schedule, I was deciding between real estate and hair. I was intimidated by my perception of Realtors and had an inside track to hair stylists (sister-in-law, mother-in-law, grandmother-in-law, and aunt-in-law are ALL stylists) – so I went the path of hairdressing. Of course, now I wish I had become a Realtor 20 years ago because I'm loving it so much – but I don't really live by "should've, could've, would've"!
Specific Areas of Expertise in Real Estate?
I am obsessed with inventory. I am plugged in and watching/checking the market constantly. LOL
Favorite type of transaction?
So far, I'm loving being a buyers agent.
What is your plan to attract new clients to this office?
Because of my hair business, I talk to a lot of people and have already been passing my card to hair clients.
Why would I want you to be my agent?
Because I will work HARD to make sure all of your needs are met during the transaction. I am very driven and hardworking. I am very good at keeping clients apprised of everything I'm doing so they feel like they always know where things stand.
What is your bling? What makes you stand out?
Jayne Sousa (my business partner) calls me "Bullet" because she gives me a task and I'm "ON IT"! And, my car is the silver bullet. LOL
Why did you choose Coldwell Banker Grass Roots Realty (CBGRR)?
I chose CBGRR specifically because I knew I wanted to partner with Jayne and Coldwell Banker has such a stellar reputation.
How would you describe your experience with CBGRR so far?
I can't tell you how pleasantly surprised I have been with how NICE everyone is!! I have had some bad personal experiences with Realtors in my life and that coupled with the stereotypes of Realtors that I had in my head, made me nervous. I'm so happy that I was SO wrong!! LOL
My Current Listings: