Grass Roots Property Management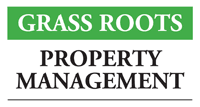 Rentals available in Grass Valley, Nevada City, Penn Valley, Lake Wildwood, Lake of the Pines and all surrounding communities in Nevada County, CA
For all our Property Management Services please visit: www.grassrootspm.com
Professional Property Management
Our services can be tailored to meet your needs. Our goal at Grass Roots Property Management is to maximize your occupancy rate, income potential, and maintain your investment property. When choosing a property management company keep in mind that Grass Roots Property Management has:
Straightforward, competitive fee structure
No lease renewal fees
No fees for routine property evaluations
No vendor markup for repair services
No postage, copy, long distance or mileage fees
No 1099 or check writing fees
No mark up on maintenance performed.
TENANT SCREENING/LEASING:
Grass Roots Property Management utilizes thorough tenant screening and upholds leasing standards which includes:
Performing credit checks
Performing background checks
Rental references are verified
Proof of income submitted is confirmed
Up to date lease documents compliant with California Tenant/Landlord law
Grass Roots Property Management works diligently with each tenant to achieve full lease compliance
CARING FOR YOUR INVESTMENT/MAINTENANCE:
Property condition is noted by photo and/or written documentation at move in and move out
Tenants are required to obtain renter's insurance
Routine property checks are performed
Maintenance issues are handled promptly
A well maintained property will rent more quickly at a higher amount
Our software allows us to track all maintenance and repairs
Tenants are billed for tenant caused repairs
Online tenant maintenance requests
No mark up on maintenance performed
For more information on Management Services, please contact us.
>VISIT OUR WEBSITE

Grass Roots Property Management
855 Sutton Way
Grass Valley, CA 95945
(530) 470-0303
Disclaimer: Coldwell Banker Grass Roots Realty and Grass Roots Property Management are separate entities/businesses, with different management. Grass Roots Property Management is a licensee of the service mark "Grass Roots." Any transactions with either company are separate and unrelated. Review and evaluate the contract and services of each company separately as they are unrelated, and neither company is a party to the other's contracts) or responsible for its services provided to you.