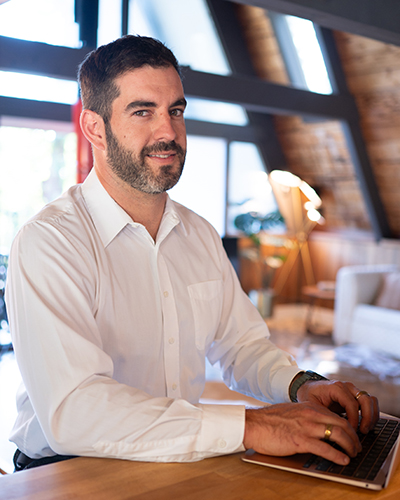 Evan Glasco
REALTOR® Lic#:02209690
(530) 635-2521

(530) 273-7293

167 S. Auburn St., Grass Valley, CA 95945
About Evan Glasco
Evan Glasco is a seasoned real estate professional with over a decade of experience in commercial and residential property management. With expertise in property valuation, market analysis, negotiation, and client communication, Evan is well-equipped to provide top-notch service to his clients. He has an extensive industry network and a deep knowledge of marketing, advertising, leasing, and property management, making him an invaluable asset to his clients.
"I have been fortunate enough to have amazing mentors, resources, and a great team around me throughout my career. They have helped me to grow both personally and professionally and have given me the tools to succeed in this industry. I am grateful for their guidance and support, and I strive to pay it forward by providing the same level of mentorship and resources to those around me."
As a lifelong resident of Nevada County, Evan has always had a deep connection to this community and a passion for serving its real estate needs. He has watched the area grow and change over the years, and he's proud to be a part of helping others find their place in it.
As a licensed real estate agent, Evan is dedicated to providing excellent customer service and has access to various resources and technologies to provide the highest level of service to his clients. He is passionate about his work and believes that his expertise in the real estate industry can help others achieve their dreams of homeownership.
When he's not working, you can usually find Evan camping and fishing in the beautiful outdoor spaces that Nevada County has to offer. He also enjoys exploring the local music scene and spending time with his family and friends.
Overall, Evan is excited to be a part of serving the real estate needs of this wonderful community.
Evan Glasco Current Listings: