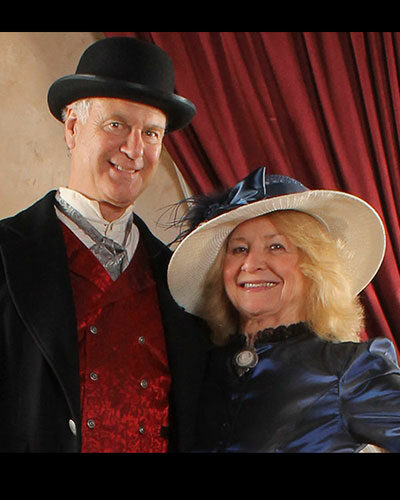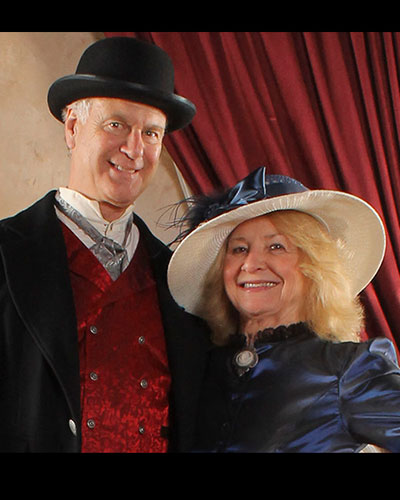 Greg & Dee Bulanti
Broker Associates LIC# 01294226 and 00916392
(530) 205-6760

(530) 273-7293

167 S. Auburn St., Grass Valley, CA 95945
About Greg & Dee Bulanti
Dee and Greg strive to provide a remarkable Real Estate experience for their Clients. They will exceed your expectations of Real Estate representation and agency.
Dee and Greg will make the Real Estate transaction experience comfortable and enjoyable with a positive outcome for the client.
Our goal is to become your Trusted Advisors in Real Estate matters.
You will see Greg and Dee dressed up in old fashioned outfits at community activities and events and they dress up for their motto "Call us for Old Fashioned Service". They offer world class customer service that will pleasantly surprise you and there are no limits to the personal attention you will get. They are adept at communicating using state-of-the-art technology and they will respond to your questions and concerns with lightning fast speed. Whether you are selling a million dollar mansion or buying a small parcel of land, their full-service personal approach makes you feel like you are pampered beyond words. They know how to make a real estate transaction rewarding, interesting and make it a little fun for their clients and customers. Real Estate transactions do not have to be painful and scary for consumers. Greg and Dee and their team of lenders, inspectors, and other professional service providers will stay with you at every point along the way to a successful conclusion, close of escrow and hand off of the keys to your dream home or investment property. More importantly for some, they are with you long after the close of escrow. Their goal is to turn clients into friends. You will really like this part.
Check out our website: www.GregBulanti.com
Community Involvement:
• Music in the Mountains
• Friendship Club
• Habitat for Humanity
• Anew Day
• Sierra Nevada Memorial Hospital Foundation
Greg and Dee's Current Listings
Testimonials:
Meet Barbara Ryan. She is 90. We closed escrow on her Lake Wildwood house today. Thank you!
"Greg was pleasure to deal with. He wasn't just giving me ear candy to try earn a dollar. He seemed to actually care about getting a fair deal for my wife and I on our new home." – Don G.
"Greg had to represent me in absentia and I feel that he was just as efficient in helping the buyer as he was in helping me (the seller). He was very accommodating in helping me dispose of equipment on the property. I highly recommend him!" – Bob
"Greg and Dee are the best Realtors you will ever work with. In a World where most Realtors make Politicians "Look Honest", Dee and Greg are a breath of fresh air. They ARE honest and forthright. They will work very hard for you. If you don't list/buy from them, you'll both lose." – Finanz