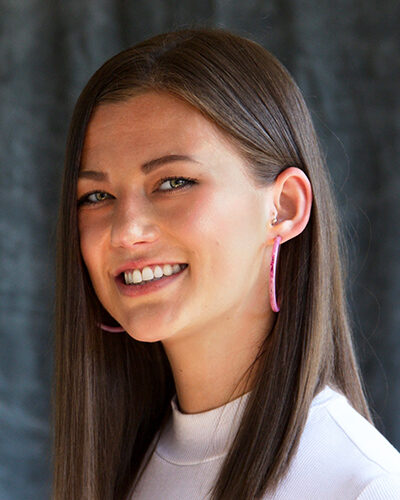 Hannah Bryant
REALTOR® DRE#02180462
(530) 913-0576

(530) 273-7293

855 Sutton Way Grass Valley, CA 95945
About Hannah Bryant
My name is Hannah. If you already know me, you know I'm a competitive problem solver. If you don't already know me, I'm excited to hunt down the perfect house to prove it to you. I source local vendors who, like I, believe in honesty and hard work. I also believe that it's important to work with people you trust. My hope is that you allow me to be that person, with those resources, for you.
Nevada County communities generate so much love and support—with constant encouragement, these communities make it the perfect place for family, dream-chasing, and opportunity. I was born at Sierra Nevada Memorial Hospital, Nevada County's local hospital, and had the privilege of growing up in some of the best neighborhoods Grass Valley and Nevada City have to offer.
Like most young adults, I ventured out to experience the world. After living in New York City for 4 years, I returned home to Nevada County to pursue a career as a Real Estate Agent and to assist my mom in running her restaurant, Bistro 221, on Broad Street in downtown Nevada City. I'm also the owner/operator of Say Cheese with Charcuterie, a hobby-turned-small business where I make meat and cheese platters for events, such as weddings or open houses. By constantly involving myself in the community, I get to meet so many people, making and building connections of all sorts. My parents have always said, "it takes a village," and Nevada County has proven to be an inspiring, beautiful village.
As a local of Nevada County, I am very familiar with local neighborhoods, school districts, and recreational opportunities. I love this entire region and all the intricacies and nuances that come along with it. I would love the opportunity to guide you through the home buying and/or selling process and partner with you to help find your first home, move up home, vacation home, retirement home…whatever your dream home is!
Hannah Bryant Current Listings: