Sylvia Wright
Sylvia Wright
REALTOR® Lic 02035186
(530) 379-5124

(530) 205-4644

lovethefoothills@gmail.com

11364 Pleasant Valley Drive Penn Valley CA 95946
About Me
Personal
Hello! A lifetime of experience tells me that you cannot find a more affordable, beautiful place to live than in the Sierra Nevada foothills. Here's why…
I've lived in many wonderful places and could have moved anywhere – and I chose Nevada County, California.
Raised on Florida's Gulf Coast, I came to California in the mid-1980's and lived in San Jose, Santa Cruz, and Davis. (Also spent three cold years in Boston and Vermont.) After a long and satisfying career in journalism (The Mercury News, Consumer Reports) and science writing (University of California at Davis), I retired in 2013 to just plain goof off.
For three years I enjoyed traveling around the Western states to our amazing parks and beaches. One of my favorite destinations was Yellowstone National Park, where I spent many weeks photographing wolves, grizzly bears and bison. I also traveled with birder friends to Brazil's Pantanal region for endemic birds and giant otters and wild jaguars.
Spending so much time in the wild made me hungry for my own place in the woods, and in early 2016, my husband and I began to look for "just the right spot." We wanted to be above the fog and below the snow, in the quiet country but not far from shopping and doctors, and on a lake or year-round creek.
My husband reminded me of the day a year or so earlier, when we had come to the Lake Wildwood community for our first visit. We had a cool drink on the terrace of the Oaks Clubhouse, overlooking the emerald golf course. We drove past lovely homes of all sizes, each on its 1/3-acre lot. Then we stopped in one of the five pretty parks on the lakeshore.
Standing under the oak trees and beach umbrellas, looking at the homes and wooded hillsides ringing the blue lake, I had said, "I didn't know places like this still existed."
Well – they do! And now Lake Wildwood is my place, because we now own a home here on Lodgepole Drive.
Deer and wild turkeys pass through my yard every day. Bluebirds feed on the lawn. Neighbors walk their dogs and children ride their bikes without worries on our quiet streets. Golf carts are everywhere.
It's been unusually warm this week, and I've been going down to the lake each evening for a cool swim. Yesterday I watched both a bald eagle and an osprey fishing there – we have bluegill and large-mouthed bass.
Professional
My standards
I am a licensed California real-estate sales agent, and also a member of the National, California and Nevada County Associations of Realtors. That means I am bound by California law, and the highest professional obligations, to be honest and fair to all the people I serve.
My region
I specialize in helping my neighbors buy and sell homes in the foothills of Nevada County, California, on the western slope of the beautiful Sierra Nevada mountains.
Maybe you're a tech professional thinking of leaving the high-energy lifestyle of the San Francisco Bay Area. Consider Nevada County – you're under an hour from world-class snow sports, yet still under three hours from Giants and Warriors games. And yes, we have high-speed internet 😉
Maybe you work in Roseville but want a small-town environment for your family. Lake of the Pines is a 40-minute drive. Alta Sierra is 45 minutes. Lake Wildwood is an hour.
Maybe you are a painter, writer, craftsperson or musician looking for a community of fellow artists where you can actually buy your own home for under $300,000 – why rent when you could be building equity?
Maybe you are retiring. Your family will love to visit you here – swim in our lakes, rivers and pools; play golf; bike on and off-road; drive to nearby winter playgrounds; enjoy Lake Tahoe resorts and casinos.
Traveler? Sacramento International Airport is just over an hour away. So is the Amtrak rail station in Sacramento.
My services
If you are moving here: Come up and see all that we have to offer! Let me help you find your dream home in the hills.
If you are moving away: We're sorry to lose you. Let me help you make the home-selling part of your move as painless as possible, with a free analysis of your home's market value, and exceptional service and attention to detail if you choose to list your home with Coldwell Banker Grass Roots Realty.
Sylvia Wright's Current Listings
Contact Me
Cristina Hennig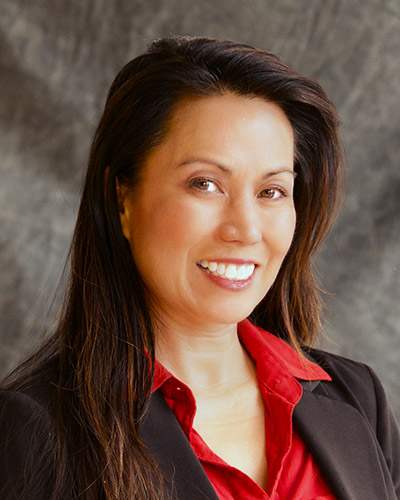 Cristina Hennig
REALTOR® LIC# 02029045
(530) 559-1758

(530) 273-7293

cristinaforhomes@gmail.com

855 Sutton Way Grass Valley, CA 95945
About Me
Having been through the sales and purchasing process herself several times, Cristina understands the magnitude of this life-changing decision. Purchasing a home is such a personal event for those involved in this very important investment, and she would like to incorporate her skills with her passion to help people to accomplish this.   She has over a decade of previous sales experience managing clients and has honed her skills in providing very focused and attentive energy to ensure successful fulfillment of her client's priorities for this very important investment. "I am very detail-oriented and have a thorough approach when finding the home that is right for my clients, and will be very committed to meeting their goals in each step of the process!"
Cristina appreciates her community and has a vast knowledge of the area and schools. Her family has lived on neighboring properties, covering over 100 acres in beautiful Nevada City/North San Juan area, and has been entrenched in the local community since the 1950's. "We are excited to welcome Cristina to our existing team of highly professional REALTORS®. Her friendly demeanor, positive attitude and enthusiasm are a true fit with the rest of our team at Coldwell Banker Grass Roots Realty," says Rick Dejesus, General Manager/Owner of CBGRR.
Cristina is the administrative support of her husband's business, Hennig's Auto and Equipment Repair in Nevada City.  She has also worked at the Sierra Family Dental Clinic and volunteers her time with a local church to assist in community projects for schools in the area.  Cristina and her husband have six adult children who come to visit and enjoy time on the boat, wake-boarding and rafting at Bullard's Bar or hiking by the Yuba River.
Cristina is excited and privileged to work with her clients to find the right home in the gorgeous, postcard-perfect scenery that our area provides! "Coldwell Banker Grass Roots Realty has a unique office dynamic where agents believe in helping one another resulting in win-win interactions and they have a strong administrative support to ensure transactions are conducted with accuracy and precision.  I feel so fortunate to be working with a team of agents and office staff who take the time to collaborate with me about any situation I bring to them to ensure a successful outcome."
Contact Me
Kathy Irving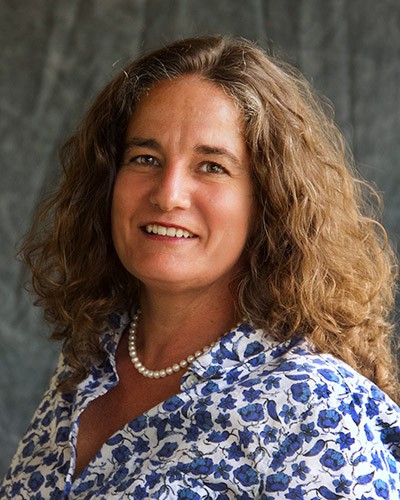 Kathy Irving
REALTOR® LIC# 02040166
530-613-2506

530-264-4525

kathy.irving4homes@gmail.com

108 Union Street, Nevada City
About Me
Welcome, Kathy Irving, to Coldwell Banker Grass Roots Realty (CBGRR)! "We are so excited to be able to announce Kathy joining our company. Kathy's friendly demeanor, positive attitude, good moral and working ethics are a true fit with the rest of our team at CBGRR," says Broker/Owner, Diann Patton.
Kathy is looking forward to her new career as Sales Associate and learning the ropes of the real estate industry, contracts and the power of connections. Following in the footsteps of her grandmother, a Coldwell Banker Realtor for over 40 years in Virginia, Kathy comes with a wealth of experience as a former business owner, trained in horticulture and landscape design. She knows that planning and attention to detail are required to satisfy her clients to get it right – from the start! She is committed to help her clients find their perfect home through diligence and on-going follow-through, far beyond the transaction.
Kathy is the third generation to have lived in this community. From Rough and Ready to the Ridge, Kathy knows the micro-pockets of the area to help her clients. "I am so excited to start my new career with Coldwell Banker Grass Roots Realty. I've been so impressed with the quality of people and training opportunities available for seasoned or new agents. I am emerging into a dynamic, professional field with so much support and so many resources to help my clients make smart decisions."
Growing up in a military family, Kathy lived abroad in her grade-school years and developed a love of history. After college, she back-packed for a year in Nepal, Malaysia, Costa Rica, Peru, Bolivia and Germany. She moved to Nevada City with her mother and started a garden business, specializing in landscape design. After many years of affiliation with the Wayne Brown Correctional Facility, Kathy was successful in implementing a Seed of Life Garden, constructed by her and the inmates. Kathy has been a guest speaker at the California Horticultural Therapy Association and Gather The Women. Kathy loves to read historical fiction and philosophy, travel, sew quilts, pencil sketch and build mini-gardens, but her biggest love is her dog, Hutch, or "Angel Dog".
Community Involvement:
• Wayne Brown Correctional Facility Seed of Life Garden
Kathy Irving's Current Listings
Contact Me
Amandalin Simpson
Amandalin Simpson
REALTOR® LIC# 02029668
(530) 277-2517

(530) 273-7293

amandalinsimpson@gmail.com

855 Sutton Way Grass Valley, CA 95945
About Me
Born and raised in Nevada County, Amandalin comes to us with immense knowledge of our area! Although Amandalin is new to the real estate industry, her previous career experience with customer service has prepared her well to accommodate the needs of her new clientele.
Amandalin has been a licensed massage therapist since 2005, working independently serving the needs of her clients throughout Nevada county. Prior to that, she worked for Fidelity and First American Title, first as a courier, and then recording documents for them at the county. Amandalin grew an appreciation for her professional sales agent when she recently bought her new home in Grass Valley. Within months she was applying for her real estate license, knowing she could deliver the same professional service to her sellers and buyers and provide the whole process stress free. "We are thrilled to have Amandalin join our team! She brings a lot of great experience in customer relations as well as a passion to learn the real estate industry. We know that she will thrive in our company and meet the highest of client expectations," says Diann Patton, Broker/Co-Owner of CBGRR.
Amandalin loves the small town feel of Nevada County and all the country roads that lead to idyllic settings of hiking and camping – all the things she loves to do with her husband and two sons, ages 5 and 9. She also loves to devote time in her garden watching over her heirloom tomatoes and cutting back her abundance of basil, of which she loves to make and give-away her signature pesto.
Amandalin would like to remind her future clients, "I can assure you I will handle your transaction with the utmost care and consideration, as if it were my own. I would love to help you find your perfect home!"
Amandalin Simpson Current Listings
Contact Me
Zac Mallette
Zac Mallette
REALTOR® Lic 02032725
(530) 802-6931

(530) 273-7293

zac4realestate@gmail.com

855 Sutton Way Grass Valley, CA 95945
About Me
Zac is eager to start his real estate career coming from 23 years of management and customer service experience from Grocery Outlet.   He is excited about his new journey in helping clients in a different dimension.   Not only does he possess excellent customer skills, he has some experience in construction and has an eye for floor layout and design.  Zac is third-generation growing up in Nevada City and absolutely loves the area.  He is familiar with all the neighborhoods inside-out, and has the ability to assist you in selecting the best neighborhood for you or your family's needs.
Zac believes in the utmost service to his clients and will give 100% to find their dream home.   "I believe communication is key to learn what is important to my clients and then create a game plan to satisfy those needs."  Zac has a strong work ethic, is self-motivated and eager to help his clients find that diamond in the rough.
In his spare time, Zac enjoys the beautiful Nevada County outdoors with his wife and two boys, ages 11 and 13. "Living in Nevada County is a dream.  I love the climate, trees, hiking, fishing, the gold rush history – – it is all here, and the perfect place to raise children or retire."   He also enjoys tinkering with cars and fixing them up, like his prized '67 Camaro.
Zac Mallette's Current Listings
Contact Me
Sam Perez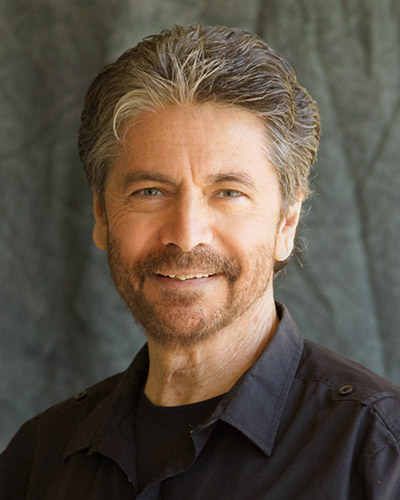 Sam Perez
REALTOR® LIC# 01273631
(530) 277-2151

(530) 205-4545

osamperez@sbcglobal.net

11364 Pleasant Valley Dr, Penn Valley CA
About Me
My biggest strengths that I give to my clients is truly listening to their wants and needs and diligently searching for that special property however long it takes.
Attention to detail, customer service and knowing the uniqueness of every individuals' needs enable me to help people find the property of their dreams.
I serve both English and Spanish speaking clients.
My previous professional careers include the Marriott, the insurance industry and the real estate mortgage business. This lead to the natural transition to become a real estate agent in 2002.
Leaving Los Angles in 1989 was one of the best life decisions as I left behind the hectic, congested city life. Nevada County was what I dreamed of…peace and tranquility that still brings me joy. Showing and selling properties allows me to share this quality of life to the clients I serve.
Credentials:
Licensed real estate in CA
Licensed Insurance Agent
Awards:
Numerous awards over the years in sales and customer service
Areas of Expertise:
Variety of client representations in Nevada, Placer and Sacramento Counties, both residential and commercial properties.
Hobbies and Interests:
Athletic passions, such as, tennis, distance running, cycling and basketball. My grandkids are a huge part of my life. My wife Wanda and I opened Harmony Fitness Studio in Grass Valley.
Sam Perez's Current Listings
Contact Me
Kelly Hellinger
Kelly Hellinger
REALTOR® LIC# 02022691
(530) 268-5898

(530) 205-4555

hellingerrealestate@gmail.com

10193 Combie Rd, Auburn, CA 95602
About Me
Kelly comes to Coldwell Banker Grass Roots Realty (CBGRR) with many years of banking and home lending experience.  She soon realized that she wanted to get into the real estate profession.  She was advised by a real estate professional to "go with the company with the best training" and she is so happy she chose CBGRR.   Kelly describes her experience with CBGRR as "Amazing.  Everyone is so helpful that it feels more like family.  I love the culture and all the training that is available to me and there is so much expertise to utilize."
Kelly is excited at the prospect of working with first-time home buyers and with sellers desiring to downsize and relocate.  With her know-how in interior design, she is able to help her clients see the potential with the right transaction.  "I am committed to being the best that I can be and working hard for my clients."  Kelly's training is still in process, but she is determined to be prepared with answers and resources for her clients.   No doubt any client of Kelly's will be in good hands.
Kelly grew up in the bay area and was a student athlete at Humboldt State University. She graduated with a Bachelor of Science degree in Business Administration.  She lived in Roseville for many years before moving to Nevada County two years ago and loves the local shops and small town feel.  Kelly is partial to devoting time to fundraisers that benefit children, exploring the local trails and outdoor activities with her two young daughters and cooking heritage foods she learned from her Italian grandmother.  She makes a mean Spaghetti Bolognese!
"We are so pleased to welcome Kelly to our team of professionals and to our Lake of the Pines office.  Her commitment to the business is one of her strong attributes that will serve the real estate community well" states Diann Patton, Broker/Co-owner of CBGRR.
To reach Kelly, please stop by our office at 10193 Combie Road, Lake of the Pines or give her a call at 530-268-5898.   She can also be reached via email at hellingerrealestate@gmail.com
Kelly Hellinger's Current Listings
Contact Me
Rebecca Mooers
Rebecca Mooers
REALTOR® LIC# 02025755
(530) 277-6885

(530) 273-7293

rebecca.mooers6@gmail.com

855 Sutton Way Grass Valley, CA 95945
About Me
Welcome
I am passionate about helping people and families find their place to call home! I am a licensed real estate agent specializing in homes and land in Nevada County.
About
I have been a resident of Nevada County for the last 30 years! I have four school-age children and love being able to raise them in beautiful Nevada County. I am an avid outdoor enthusiast, snowboarder, and hiker.
Specialties
Residential home sales
First-time home buyers
Condominiums
Vacation Rentals
Specialty Markets
Luxury Properties
New Homes
Vacation/Second
Farm & Ranch
Relocation
Lot/Land
Recreational
College/University
Expertise
Local knowledge of area schools, neighborhoods and community resources.
Working with families
Buying, selling, and relocation
Credentials
Nevada County Association of Realtors
California Association of Realtors
National Association of Realtors
Nevada County MLS Association
Fully licensed Real Estate Agent #2025755
Qualifications
30+ year Nevada County Resident
Design and construction experience
Experience with customer service and public relations
Community involvement
Rebecca Mooers' Current Listings
Contact Me
Dawn Ryley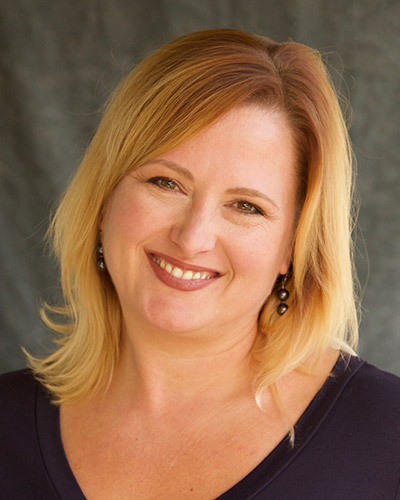 Dawn Ryley
REALTOR® LIC# 01268073
(530) 277-0733

(530) 273-7293

ryleydm@gmail.com

855 Sutton Way Grass Valley, CA 95945
About Me
General Qualifications
The process of buying and selling real estate is ever evolving; my experience and knowledge allows me to guide you in reaching your goals. Your trust in me is of upmost importance so excellence in service is what I strive to achieve.
About
Native of Nevada County
Active member of many non-profit organizations
Proud mother and wife
Real estate investor
Active member of our beautiful community
Expertise
Home Staging
Investing and "Flipping"
Credentials
Home Staging
Negotiations Specialist
Awards
Voted "Best Real Estate Agent" in Nevada County
Awarded the Charlie Brock Community Service Award
Hobbies and Interests
Health, nutrition, and fitness instructor
Owner/creator of Fusion Dance Fitness Dawn Ryley's Current Listing
Dawn Ryley's Current Listings

Contact Me
Greg & Dee Bulanti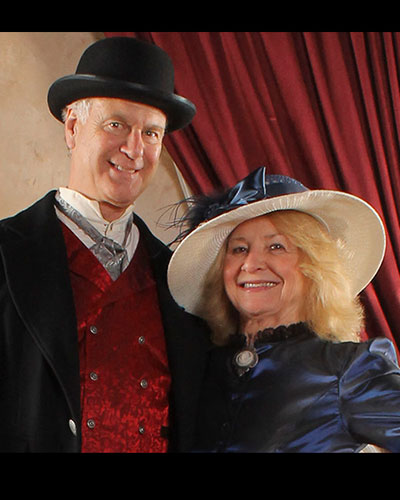 Greg & Dee Bulanti
Broker Associates LIC# 01294226 and 00916392
(530) 205-6760

(530) 205-4626

greg.bulanti@gmail.com

855 Sutton Way Grass Valley, CA 95945
About Me
Dee and Greg strive to provide a remarkable Real Estate experience for their Clients. They will exceed your expectations of Real Estate representation and agency.
Dee and Greg will make the Real Estate transaction experience comfortable and enjoyable with a positive outcome for the client.
Our goal is to become your Trusted Advisors in Real Estate matters.
You will see Greg and Dee dressed up in old fashioned outfits at community activities and events and they dress up for their motto "Call us for Old Fashioned Service". They offer world class customer service that will pleasantly surprise you and there are no limits to the personal attention you will get. They are adept at communicating using state-of-the-art technology and they will respond to your questions and concerns with lightning fast speed. Whether you are selling a million dollar mansion or buying a small parcel of land, their full-service personal approach makes you feel like you are pampered beyond words. They know how to make a real estate transaction rewarding, interesting and make it a little fun for their clients and customers. Real Estate transactions do not have to be painful and scary for consumers. Greg and Dee and their team of lenders, inspectors, and other professional service providers will stay with you at every point along the way to a successful conclusion, close of escrow and hand off of the keys to your dream home or investment property. More importantly for some, they are with you long after the close of escrow. Their goal is to turn clients into friends. You will really like this part.
Check out our website: www.GregBulanti.com
Community Involvement:
• Music in the Mountains
• Friendship Club
• Habitat for Humanity
• Anew Day
• Sierra Nevada Memorial Hospital Foundation
Greg and Dee's Current Listings
Testimonials:
Meet Barbara Ryan. She is 90. We closed escrow on her Lake Wildwood house today. Thank you!
"Greg was pleasure to deal with. He wasn't just giving me ear candy to try earn a dollar. He seemed to actually care about getting a fair deal for my wife and I on our new home." – Don G.
"Greg had to represent me in absentia and I feel that he was just as efficient in helping the buyer as he was in helping me (the seller). He was very accommodating in helping me dispose of equipment on the property. I highly recommend him!" – Bob
"Greg and Dee are the best Realtors you will ever work with. In a World where most Realtors make Politicians "Look Honest", Dee and Greg are a breath of fresh air. They ARE honest and forthright. They will work very hard for you. If you don't list/buy from them, you'll both lose." – Finanz
Contact Me